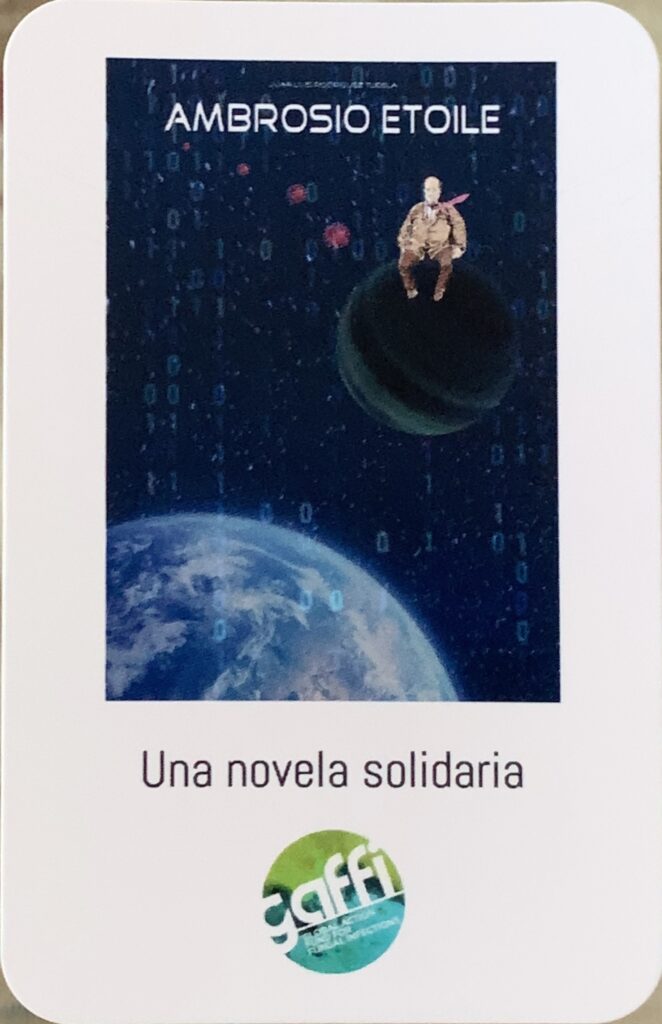 Compra Ambrosio Etoile y ayudarás a que los habitantes del planeta tengan acceso al diagnóstico y al tratamiento de la Enfermedad Fúngica que mata dos millones de seres humanos cada año.
Buy Ambrosio Etoile and you will help that everybody in the world has access to diagnosis and treatment of Fungal Diseases that kill 2 million people every single year.
La donación es libre. Puedes adquirir la novela por la cantidad que consideres justa.
Donation is free. You can buy the book for the amount you consider fair.
Ahora está disponible en inglés y español.
It is now available in English and Spanish.
Resumen del libro
Ambrosio Etoile, un médico especialista en enfermedades infecciosas convertido en gestor, se enfrenta a una pandemia por un virus desconocido. Ayudado por Sac Cerev, un misterioso personaje, y mediante novedosas herramientas tecnológicas, consiguen detener el primer embate del virus que, unos meses después, reaparece bajo una modalidad inesperada que solo se puede combatir con la «Superinteligencia Artificial». A lomos de la nueva tecnología, Ambrosio se enfrenta a insospechados acontecimientos que determinarán el imprevisible final de la aventura.
Book summary
Ambrosio Etoile, an infectious disease doctor turned manager, faces a pandemic from an unknown virus. Aided by Sac Cerev, a mysterious character, and using innovative technological tools, they manage to stop the first attack of the virus that, a few months later, reappears in an unexpected way that can only be fought with the «Artificial Superintelligence». On the back of the new technology, Ambrosio faces astonishing events that will determine the unforeseen end of the adventure.
Descargar libro
(

Download book)
Hay 7 formatos de descarga en español o inglés (There are 7 download formats in Spanish or English)
Kindle ¦ Google ¦ Kobo ¦ Nook ¦ Apple ¦ Generic ¦ PDF