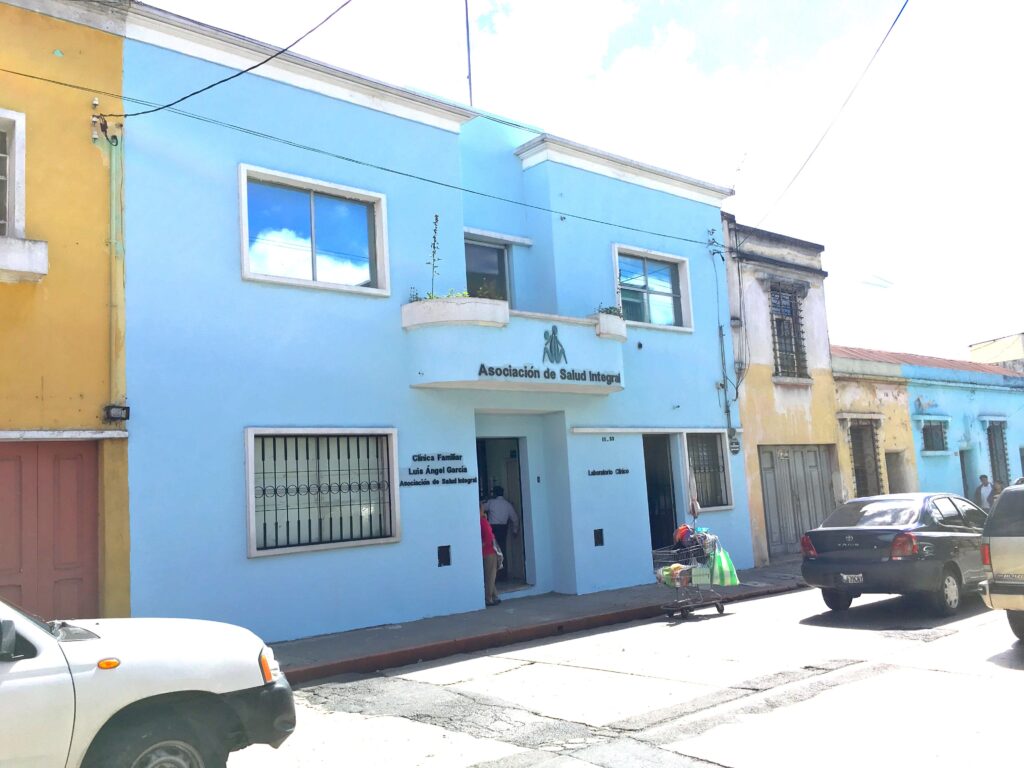 Una nueva publicación alerta del impacto que ha tenido un programa de educación y diagnóstico de la enfermedad fúngica en la supervivencia de los pa cientes que viven con el HIV en Guatemala
Científicos de la Asociación de Salud Integral (ASI) de la Ciudad de Guatemala y de la Universidad de Manchester afirman que si se pusiera en marcha en los países de renta media y baja salvaría muchas vidas
El estudio se ha publicado en el «Journal of Fungi» y ha sido financiado por The Global Action Fund for Fungal Infections.
El estudio ha incluido a 2127 pacientes guatemaltecos entre los 25 y 41 años que viven con el HIV. De ellos, 385 (18%) tenían una infección fúngica grave o tuberculosis.
El 65% de los pacientes de la etnia Maya fueron diagnosticados de HIV cuando su enfermedad era avanzada
La histoplasmosis fue la infección más frecuente (7,9%) seguida de la tuberculosis (7,1%) y la criptococosis (4,8%). Algunos pacientes tenían 2 o 3 infecciones al mismo tiempo.
Histoplasma, el hongo causante de la histoplasmosis, es muy frecuente en los suelos de Guatemala y en las cuevas donde habitan murciélagos.
El estudio ha determinado que los pacientes con una infección tienen 5 veces más probabilidades de fallecer, aún así la introducción del programa de diagnóstico ha permitido que la mortalidad disminuya un 7% debido a la identificación exacta de la enfermedad y su adecuado tratamiento.
Sin un diagnóstico exacto el tratamiento de los casos no siempre es el adecuado.
El director del programa en ASI, una ONG especializada en el paciente que vive con el HIV, doctor Eduardo Arathoon dice
El programa ha transformado el cuidado de los pacientes que viven con el HIV en Guatemala, generando mayor confianza en los trabajadores de salud que al disponer de técnicas de diagnóstico rápidas y certeras pueden tratar mejor a los pacientes y salvar sus vidas.
Antes de disponer de diagnostico para la infección fúngica los pacientes eran tratados como si tuvieran tuberculosis y muchos morían.
Otras áreas hiperendémicas de histoplasmosis son la Guayana, otros países de Centroamérica y el Caribe, Myanmar, Tailandia y áreas de Filipinas, Indonesia y el Misisipi.
Doctor David Denning es profesor de Salud Global de la Universidad de Manchester y director del Fondo de Acción Global para las Infecciones Fúngicas
Dice: Creemos que esta es la primera demostración que tiene el diagnóstico de las infecciones fúngicas para disminuir la mortalidad. La combinación del diagnóstico rápido, educación, y comunicación de los resultados mediante procedimientos electrónicos consigue que los pacientes sobrevivan.
Más pacientes con SIDA mueren de infecciones fúngicas que de tuberculosis y hemos demostrado que el diagnóstico rápido puede cambiar esta realidad. Deseamos que otros comunidades y países adopten estrategias similares.