At the European Respiratory Society (ERS) Conference in Amsterdam the first world guidelines for chronic pulmonary aspergillosis have been presented by GAFFI's president Professor Denning. The guidelines have been drawn up in conjunction with the ERS and ESCMID and will be published in the European Respiratory Journal in October.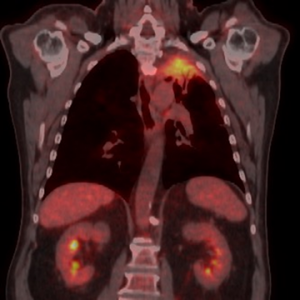 The guidelines describe the 5 clinical phenotypes of CPA and how to diagnose and manage these patients. The triple requirements of imaging – radiological/CT scan – alongside measurement of Aspergillus IgG serology – followed with itraconazole treatment would be the minimum. CPA needs action and oral antifungals are the cornerstone of treatment.
The publication of these guidelines in a few weeks time, will assist and guide the training of medical professionals working with CPA patients.