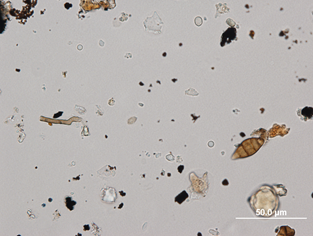 Countries that are able should provide amphotericin B to Indian patients.    
The Global Action Fund for Fungal Infections (GAFFI) is calling on those with supplies of amphotericin B to provide them to India.
In India, there are estimated to be over 4000 people with mucormycosis, (described as "black fungus" because it makes tissues go black) all with COVID-19 and almost all with diabetes. This number of patients is more than are found in all of Europe over 10 years.      
As a result of this explosion of cases, there is no amphotericin B treatment left in India. Intravenous amphotericin B is a recommended antifungal treatment for mucormycosis, with response rates over 40%.
India is usually considered the 'World's Pharmacy' given over $33 billion in pharmaceutical exports annually. But this extraordinary outbreak of mucormycosis has used up all the amphotericin B in the country. Professor David Denning, Chief Executive of GAFFI and of the University of Manchester declared:
"India desperately needs amphotericin B to treat thousands of people with mucormycosis. Global stocks are low, but individual warehouses and hospitals with excess to regular need, should contemplate supplying India."
The newer antifungal agents posaconazole and isavuconazole are both good therapies for mucormycosis, but may not be affordable, and posaconazole is only oral. No other antifungal therapy is useful. Surgery, to remove dead tissue, is important.
Explaining mucormycosis, Professor Arunaloke Chakrabarti, Senior Advisor to GAFFI and Director of the WHO Collaborating Center for Reference & Research on Fungi of Medical Importance in Chandigarh, India, said
" In the Indian population, they don't take care of their diabetes and come with very high blood sugars. Steroids should only be given when the patient is hypoxic (low oxygen) and only for 5- 10 days and modest doses."
Professor Denning is available for comment and can link up providers of amphotericin B with distributors in country.