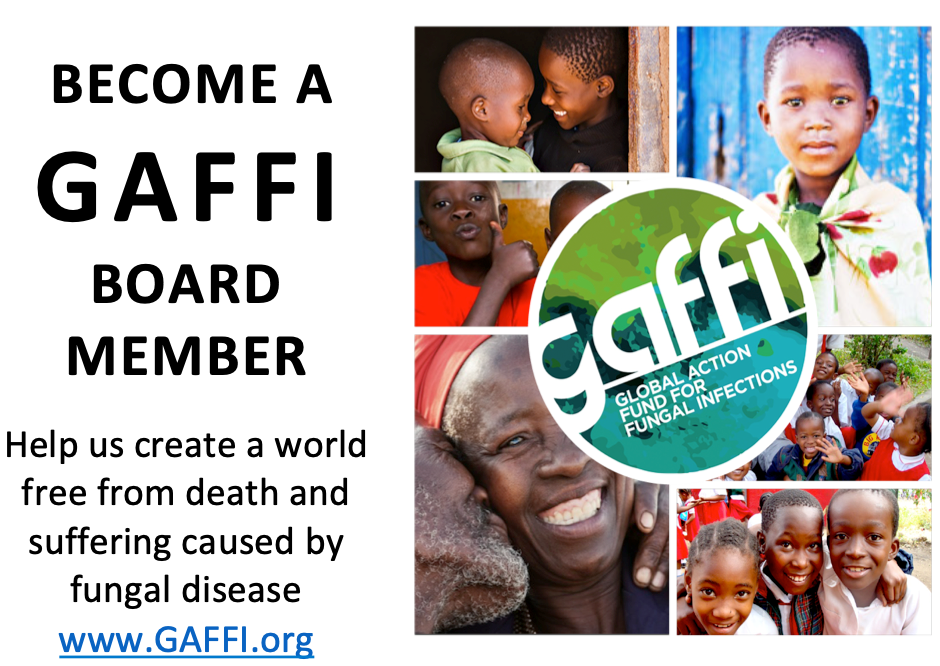 GAFFI is committed to strengthening our board based on equality, diversity and inclusion of members with background from our geographical focus areas. We would appreciate, in our first step, to receive applications from female applicants with cultural background from outside Europe.
Today we have a strong medical (fungal) expertise, management, marketing and HR are other areas that are well covered in the board. We therefore would like to strengthen us with knowledge from other areas.
You have managerial expertise and have hopefully served in a board of an NGO before. Preferably you also have experience from both private and public decision processes. We do approach both public – and private sector to fund our work as well as for advocacy purposes, so we appreciate persons that are well articulated to join our board.
For more information please contact: nlightfoot@gaffi.org
We kindly ask you to send your application, your CV and why you want to join our board. Please include a statement about how you think you can make a difference and how you think you can help us to reach our goals.
Please send your application to: victor@mecconsulting.no
Deadline for expression of interest Sunday October 31st 2021
Link to full advertisement: