An ad hoc panel of twenty three international medical experts from the fields of mycology, microbiology and dermatology, led by the International Foundation for Dermatology (IFD) and Global Action Fund for Fungal Infections (GAFFI), have put forward methods for developing essential diagnostic strategies for three major skin Fungal Neglected Tropical Diseases (NTDs). You can find the published paper on these findings here.
These NTDs – mycetoma, chromoblastomycosis and sporotrichosis –  can easily be mistaken for each other and other diseases, including cutaneous leishmaniasis, TB, non-tuberculous mycobacterial infection and skin cancer.  The panel was primarily formed to discuss optimal diagnostic methods for these NTDs sufficient to initiate treatment in both well-equipped and basic healthcare settings across the globe. Very few formal comparisons of diagnostics have been done, and most include advanced and clinically obvious disease.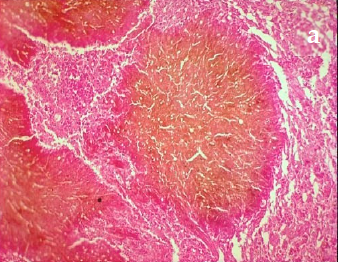 Many patients who are affected by these diseases are seen in medical environments without the facilities for skin biopsy. The panel emphasized the importance of training in sample techniques for direct microscopy, including the free online course offered on www.microfungi.net
Professor Roderick Hay, lead author on the paper published in Tropical Medicine and Infectious Disease said: "Too many patients with these disfiguring skin infections go undiagnosed because of a lack of basic diagnostic tools. Major efforts are required in many countries to improve access to dermatology expertise, skin biopsy and laboratory diagnostics."
The panel confirmed that histopathology (the microscopic examination of tissue in order to study the manifestations of disease), direct microscopy and fungal culture (all WHO Essential Diagnostics List tests) were deemed of crucial importance:

Sporotrichosis, a skin infection cause by fungus entering the skin through a small cut or scrape, represents the major exception to this general rule as direct microscopy and histopathology are insensitive. Fungal culture is critical to this diagnosis. Either setting up or transporting samples for fungal culture and bacterial culture for mycetoma is also important.
New methods for diagnosis are required. While the expert panel effectively dismissed serology, diagnostic examination of serum for antibody may be useful for sporotrichosis. A latex agglutination (LA) serological test is on the market and undergoing further evaluation in Brazil for cat-associated causes of the disease. Old data from the US suggested the LA test has a sensitivity of 56% for cutaneous sporotrichosis, with better results for disseminated forms of disease, but modern data is required.
The panel further suggested the implementation of a simple training guide focusing on direct microscopy was needed in small hospital settings to improve diagnostic capacity and combat the spread of these NTDs. However, it also stressed the urgent need to improve existing technologies for the diagnosis of fungal NTDs seen in resource poor environments in order to reduce the burden of these debilitating diseases.
You can find more information from this panel by reading their published paper here