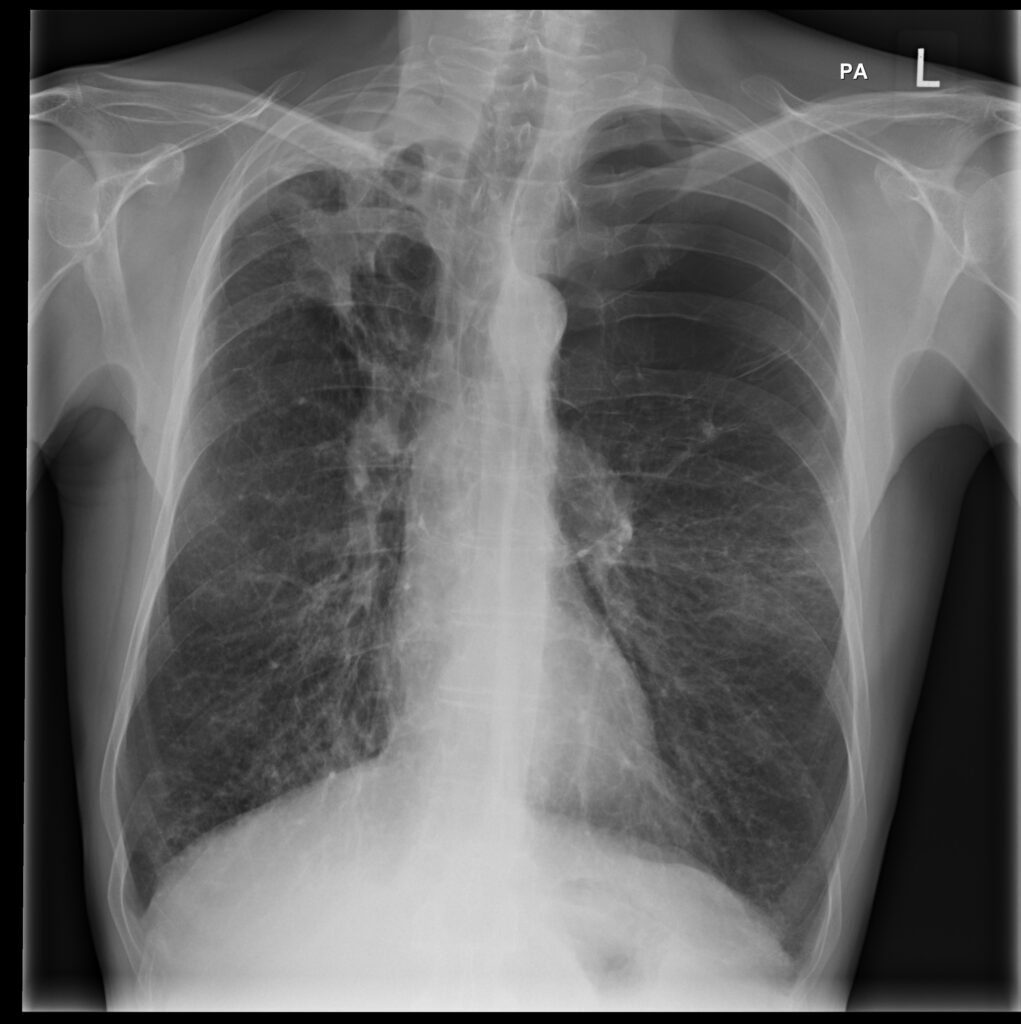 New findings from the University of Manchester published in 'BMC Pulmonary Medicine' today found 753,000 – 2,272,000 COPD patients develop invasive aspergillosis among the 58 million hospitalised each year.
Emily Hammond and Charles McDonald who co-authored the paper reviewed the results of other papers published worldwide between January 2000 and May 2019 and found that global prevalence of COPD to be 550 million (7.4% of the global population). This estimate is over double the previous estimate of 251 million by the World Health Organization (WHO) and 200 million more than the Global Burden of Disease consortium.
There were thought to be about 300,000 cases of the usually fatal lung fungal disease invasive aspergillosis (IA). This infection is commonly seen in leukaemia, transplant patients and both influenza and COVID. While occasionally diagnosed in those with chronic obstructive pulmonary disease (COPD) (emphysema) the magnitude of this problem was not appreciated – until now.
Underdiagnosis of COPD is one of the major issues leading to high mortality rates and overall mismanagement of the disease. The current GBD estimate for COPD deaths annually is 3.2 million, and probably many of these are due to IA. IA is nearly 100% lethal if untreated, falling to ~45% if diagnosed and treated. Most cases of IA are probably undiagnosed and this new estimate identified IA as likely causing 540,000 – 978,000 deaths annually, a much larger problem than ever previously realised.
COPD is the most prevalent non-communicable disease of the lungs. It is both preventable and treatable but usually progressive and irreversible with the majority of deaths from COPD occurring in less-developed countries. COPD is one of many underlying risk factors for IA. IA is almost always fatal if not identified and treated early.
David Denning, a co-author of the paper, Professor of Infectious Diseases at the University of Manchester and Chief Executive of the Global Action Fund for Fungal Infection (GAFFI) said:
"Both IA and chronic pulmonary aspergillosis occur in COPD, but are really underdiagnosed. We hope that improved awareness of this problem will drive greater use of Aspergillus antigen and antibody testing as well as fungal culture of sputum."
Professor Jørgen Vestbo, co-author, also at the University of Manchester and COPD expert, said:
"We have believed COPD to be the fifth leading cause of death in the UK with costs to the NHS of more than £1 billion per year. However, this discovery could be game-changing. It highlights the need to re-evaluate these figures and can only strengthen the requirement to develop personalised approaches for better diagnosis and treatment of COPD."