The Global Action For Fungal Infections (GAFFI) is calling for improved diagnostic capability for chronic pulmonary aspergillosis (CPA) – especially Aspergillus antibody detection, as well as antifungal therapy. The call is in response to published studies in India and Vietnam that found over the last 12 months1,2 over 50% of patients cured of TB but with new symptoms had the fungal infection Aspergillus.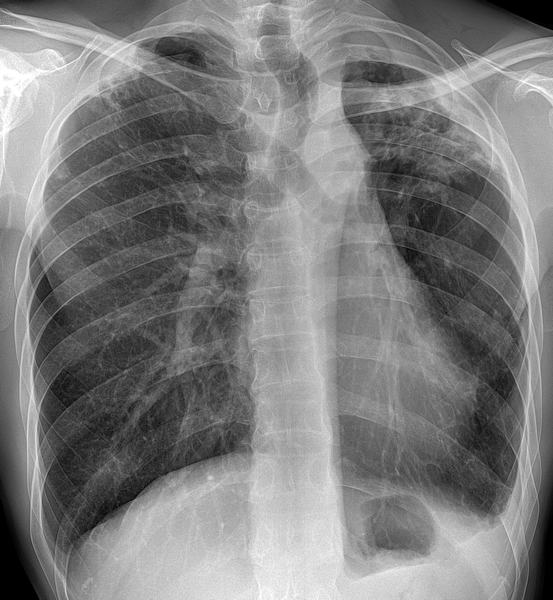 It is easy for doctors to mistake these illnesses, as the symptoms and chest X-ray changes are similar. Untreated CPA is 20% fatal in 1 year and 50% fatal over 5 years.
Each year after successful treatment for TB, about 1.5% develop CPA according to Changwhan Kim of Jeju National University Hospital in Korea3, so 1 in 15 over 5 years. In the 8 countries with the most TB cases (India, Indonesia, China, Philippines, Pakistan, Nigeria, Bangladesh and South Africa), the total number who will develop CPA after TB in 2019 alone is estimated at 360,000, with an expected 130,000 deaths.
In a policy statement, GAFFI estimates that the global cost of screening for CPA using an Aspergillus antibody test and fungal culture would be ~$70 million annually and that antifungal treatment for 6 months would cost ~$235 million. Current global expenditure on TB falls substantially short of the $13 billion required according to the WHO.
GAFFI's Ambassador in Vietnam Dr Nguyen Thi Bich Ngoc who is Head of the Respiratory Department at the National Lung Hospital in Hanoi said:
Dr David Denning, Professor of Infectious Diseases at The University of Manchester and Chief Executive of GAFFI emphasised that:
GAFFI is calling on leading medical institutions to "think fungus" when patients show unexpected regression in recovery.
Listen to the GAFFI 'Think Fungus' podcast here.
1. Nguyen NTB, Le Ngoc H, Nguyen NV, et al. Chronic Pulmonary Aspergillosis Situation among Post Tuberculosis Patients in Vietnam: An Observational Study. J Fungi 2021;7:532. doi:10.3390/jof7070532
2. Singla R, Singhal R, Rathore R, et al. Risk factors for chronic pulmonary aspergillosis in post-TB patients. Int J Tuberc Lung Dis Off J Int Union Tuberc Lung Dis 2021;25:324–6. doi:10.5588/ijtld.20.0735
Singla Int J Tuberc Lung Dis Off J Int Union Tuberc Lung Dis 2021 Download
3. Kim C, Moon J-W, Park Y-B, et al. Serological Changes in Anti-Aspergillus IgG Antibody and Development of Chronic Pulmonary Aspergillosis in Patients Treated for Pulmonary Tuberculosis. J Fungi 2022;8:130. doi:10.3390/jof8020130
---